Hitler Strikes North: The 1940 Invasion of Norway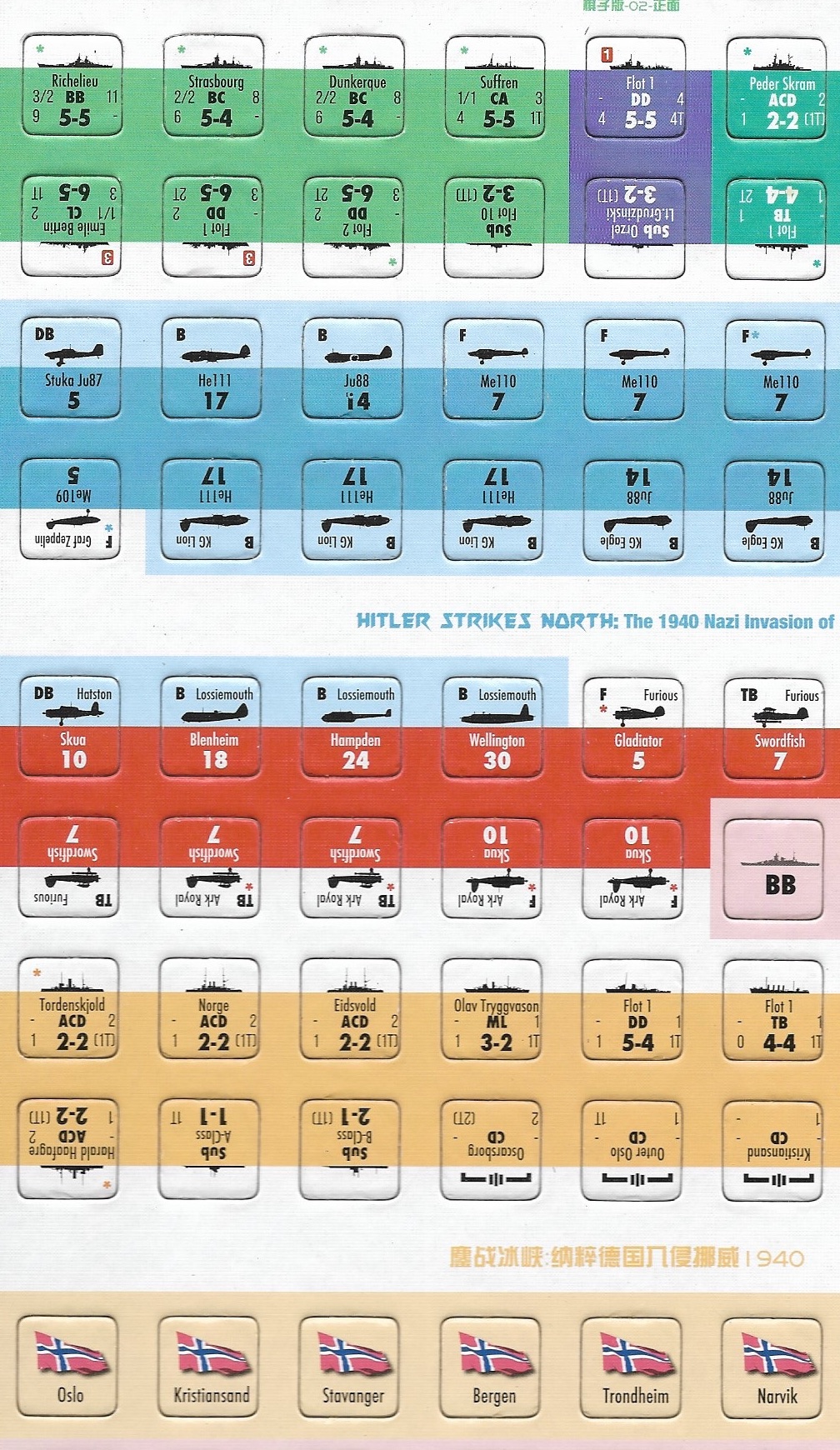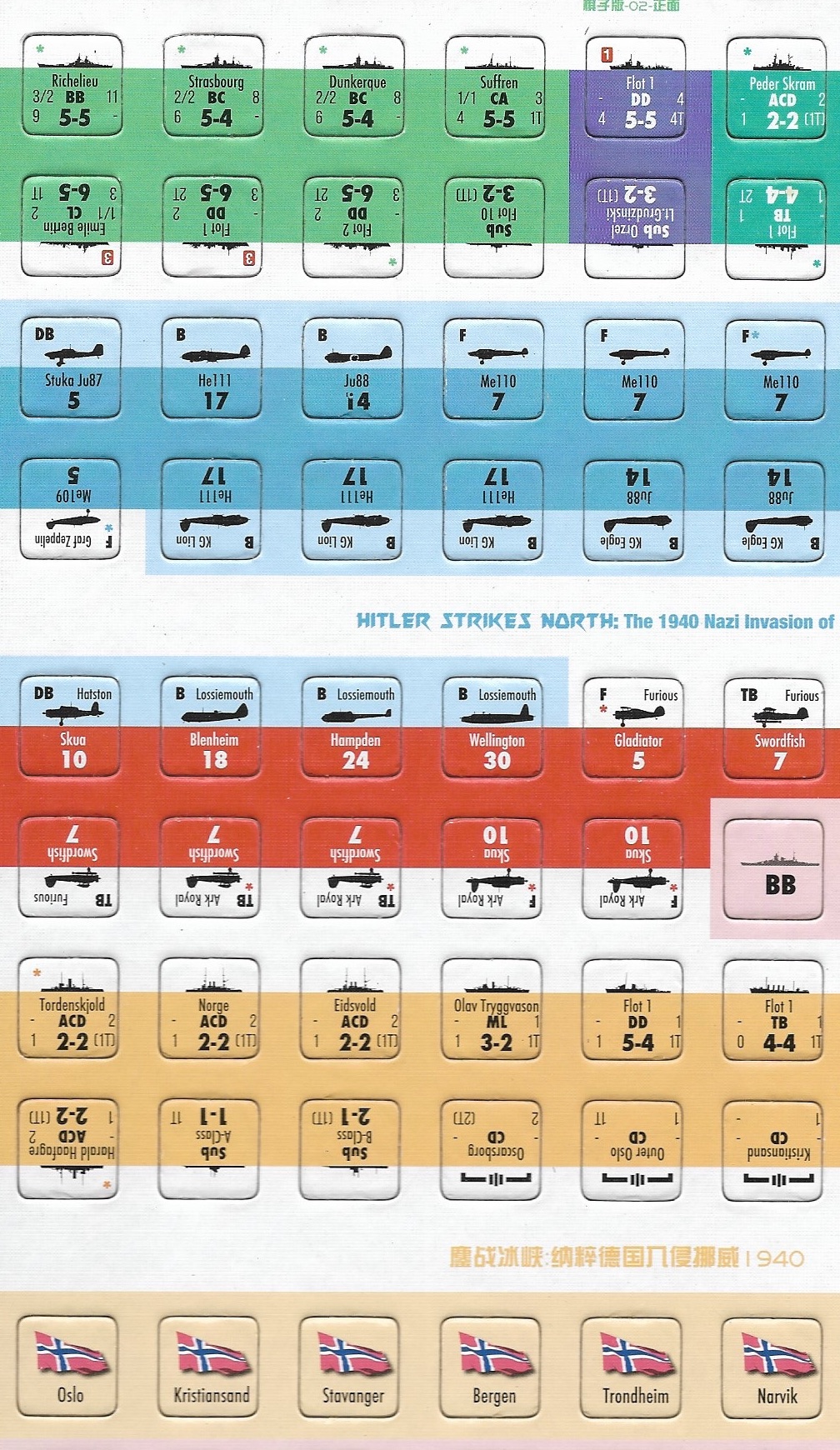 Hitler Strikes North: The 1940 Invasion of Norway
Design: Jack Greene | Development: Jack Greene | Artist: Jack Greene
Hitler Strikes North is a remake and facelift of a classic game from the 1980's by Quarterdeck Games, and licensed to Hobby Japan. Many of the changes from the original reflect research I have conducted since the original game design and are reflected from our co-authored book Hitler Strikes North. Errors have also been corrected. The game map shows portions of the North and Norwegian Seas.
In April, 1940 World War II was locked in a "Sitzkrieg" - a phony war. There were naval activities and limited air operations, but the Allied Armies faced Germany on her border where little was going on beyond training and planning. Attention was drawn north to Norway because of vital Swedish high-grade iron ore resources feeding both side's weapons industry through the ice-free port of Narvik and brought further into focus with the Russo-Finnish "Winter War" that had just concluded. Great Britain, with ally France, had a preponderance of ships and naval support, even if the Kriegsmarine (German Navy) was more modern. Britain was on the defensive, though she had advanced plans for invading Norway to cut off the supply of iron ore going to Germany. But the British did not know when or with what that the Germans might try to break raiding warships out into the Atlantic to attack her vital convoy routes, or marshal an attempt to overwhelm a tragically weak and under armed Norway.
Hitler Strikes North allows you to explore the various possibilities of this highly charged strategic situation.
Can you break through the vaunted Royal Navy to unleash your raiders?

Can you successfully use all the elements of modern war - air, sea, and land to swiftly subjugate an entire nation in the world's first modern "Joint" operations?

Can you, as the Allies, respond to the German thrust with your forces to stop the German objectives?
Hitler Strikes North not only has these historical scenarios but also includes optional and hypothetical units, including the Danish navy, that allow you to play alternative plans and operations.
The Japanese-American version of HITLER STRIKES NORTH is SOLD OUT so we have brought in the Chinese-American version. Same game, improved map and the game counters have their own individual die-cut so we have rounded game counters – hence TWO countersheets.
Includes Full English rules!
Components:
2 x 22 x 17 inch maps

6 Player aids

216 Die-cut playing pieces

24 page rule book