Wise Bayonets Suvorov at the Trebbia 1799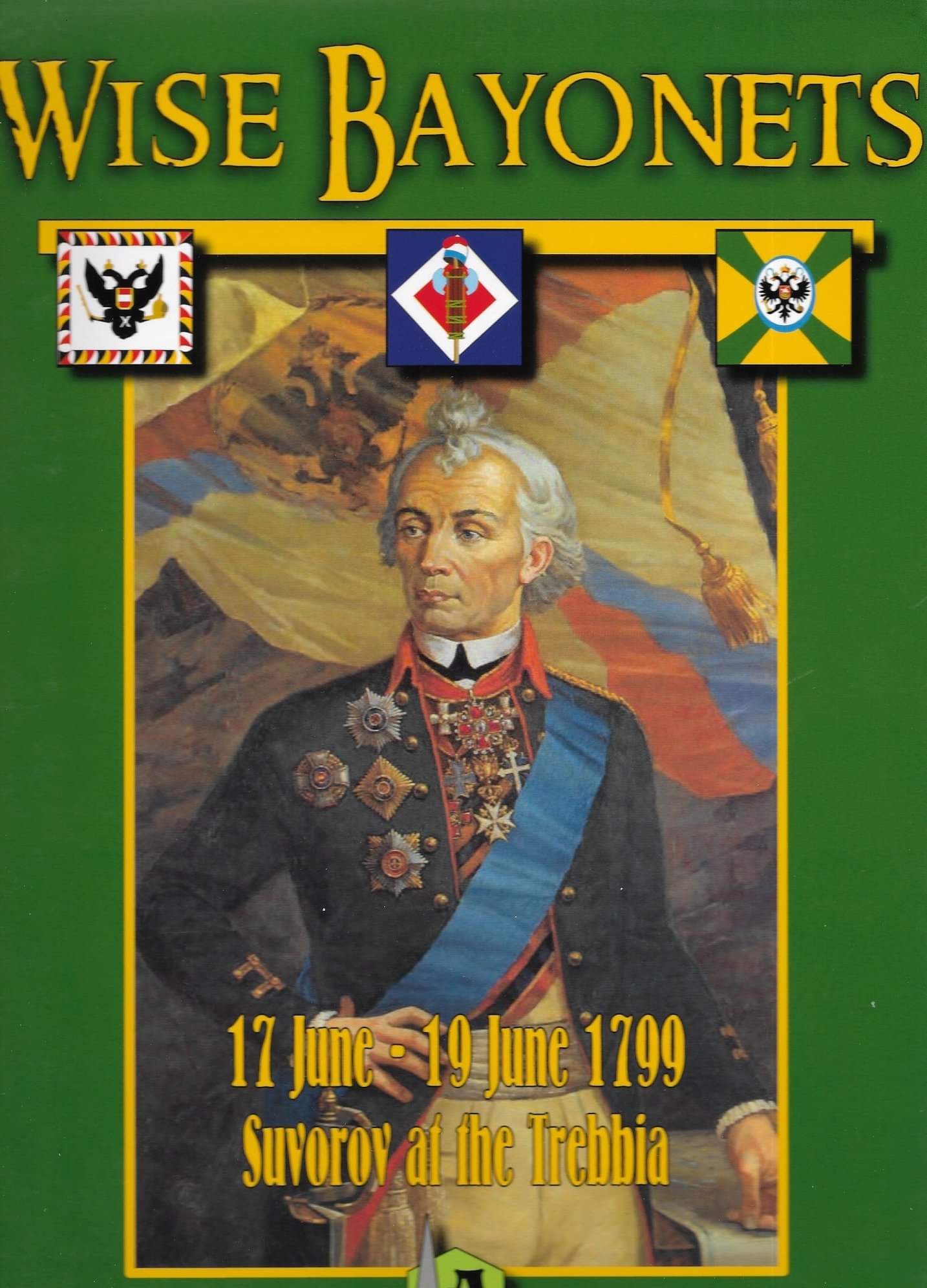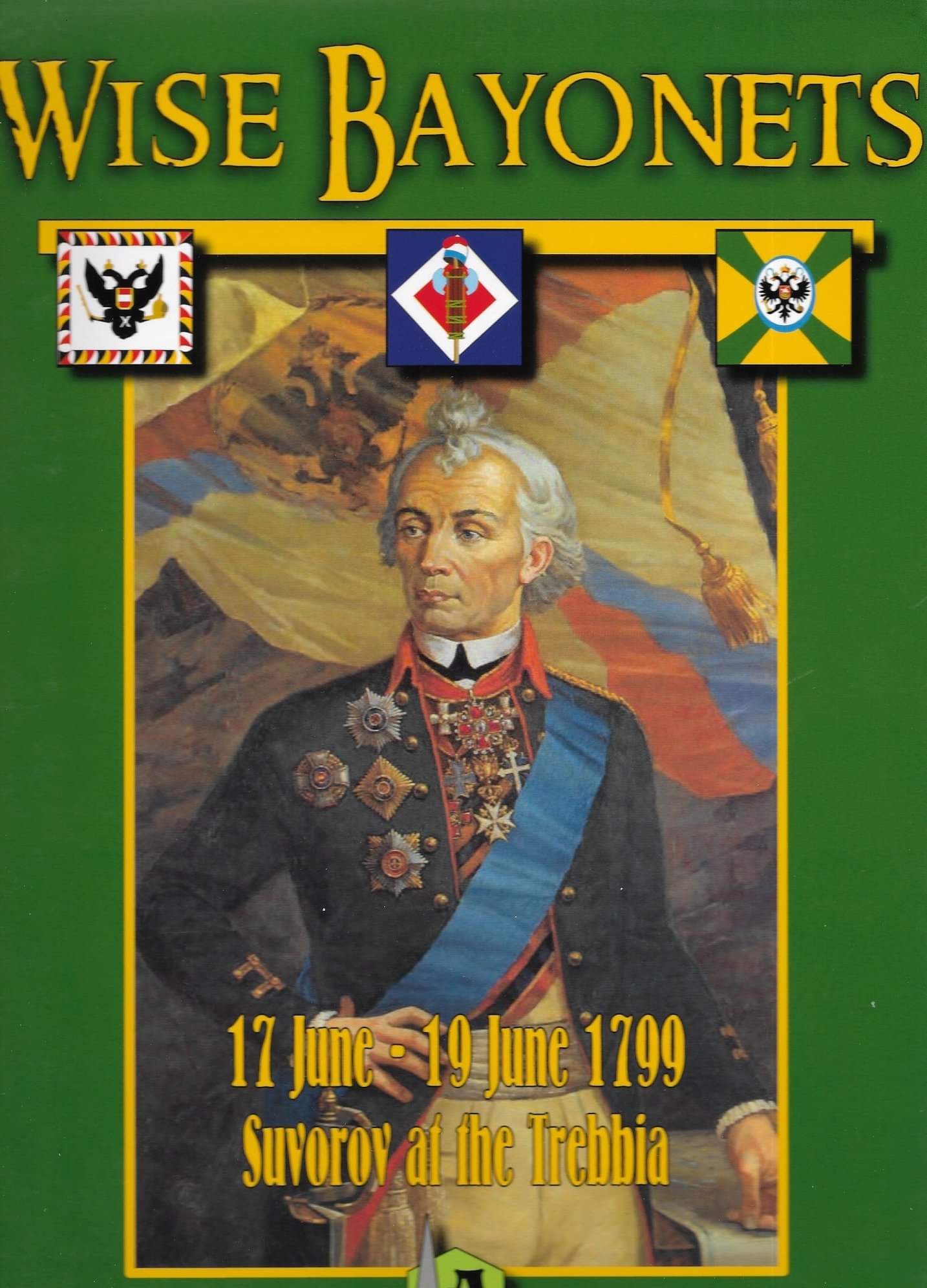 Wise Bayonets Suvorov at the Trebbia 1799
Design: Enrico Acerbi | Development: Enrico Acerbi | Artist: Enrico Acerbi
Wise Bayonets is a 1-2 player game that covers4 different scenarios concerning the Napoleonic battle of the river Trebbia in 1799, using the same rules system of Masséna at Loano, integrated with rules needed to reflect the battles different terrain and tactical situation.
An improved rule system allows for greater use of the cavalry and less dependence on tirailleurs (almost useless in the plain between rivers Tidone, Trebbia and Po).
Includes full English rules!